WE ARE MARRIED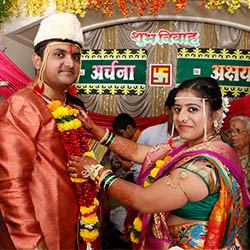 We both are very much thankful to soyrikpune.com for helping us. Chitpavan Mitra Association, Pune is doing very good matrimonial activity through soyrikpune.com with other welfare activities for Bhramin community. It is very good that they are doing networking with other Brahmin organisations for helping the entire Brahmin community. We wish soyrikpune.com team very good success.
- Akshy Joshi and Archana Mulye-Joshi
"6 years happy and counting" We used to stay in the same locality for so many years, but it took Soyrik to introduce our profiles to each other, and the match was made!! Many thanks to Bhide, Limaye & Jogdeo family from Soyrik for the references. This is a good medium for all those looking for their "life partners" and would surely recommend. We wish whole of Soyrik team very good luck and success.
- Snehal Harshe-Ranade and Samit Ranade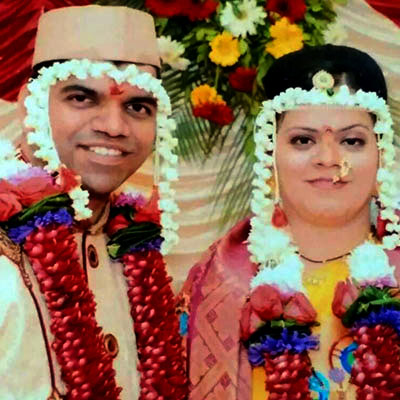 We would like a big thanks to soyrikpune.com for helping us. My wife was not very convinced about finding a life partner on any online website but through this matrimonial site as say dream come true. We both have great understanding, and as days pass by bond is getting stronger. We got married in December 2016 with the grace of God. Sanchita means a lot to me. We are grateful to Soyrikpune.com for bringing us together.
- Vishal And Sanchita Kale
Soyrikpune is a Marathi matrimony online portal for Brahmins. Soyrik the word itself portrays the true essence of relationships. 'Marriages are made in heaven' is now manifested upon earth through Soyrik. Soyrik is committed to provide a pleasant and superior matchmaking experience to our brides and grooms to meet their prospective life partners.
Marriage is a mosaic you build with your spouse. Millions of tiny moments that create your love story